Welcome to your spending account benefit!
This account allows you to claim out-of-pocket expenses that your employer will reimburse.
Note: If you already have coverage for any items through a traditional insurance group plan, always use them first. 
Watch the video below to see how to submit your receipts to National HealthClaim (NHC) for review.
Of course, if you prefer the longer method of mailing in your receipts, click here to read up on that instead.
What expenses can you start claiming?
Click the blue Login button to download your own coverage list. See image below for directions on where this link is on your account.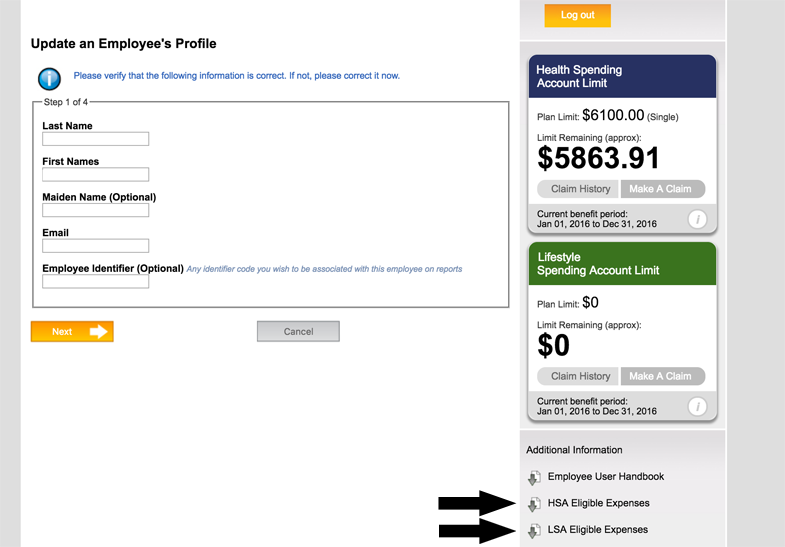 Note: You might see either HSA and/or a LSA link, depending on the coverages your company is offering with this benefit.