This article goes through how to make an online claim by uploading your receipts. Click here for instructions on how to use our mobile app instead.
Online Claim Method
Pay for your expense first, then log into your online account to apply for reimbursement.
1. Log in to your account, and click on Claims (or Start A Claim, depending on the type of benefit plan you have).
2. Review the Important Tips Before Submission section to make sure you have all required receipts/documents on hand. For additional guidance on what receipts to submit, click here.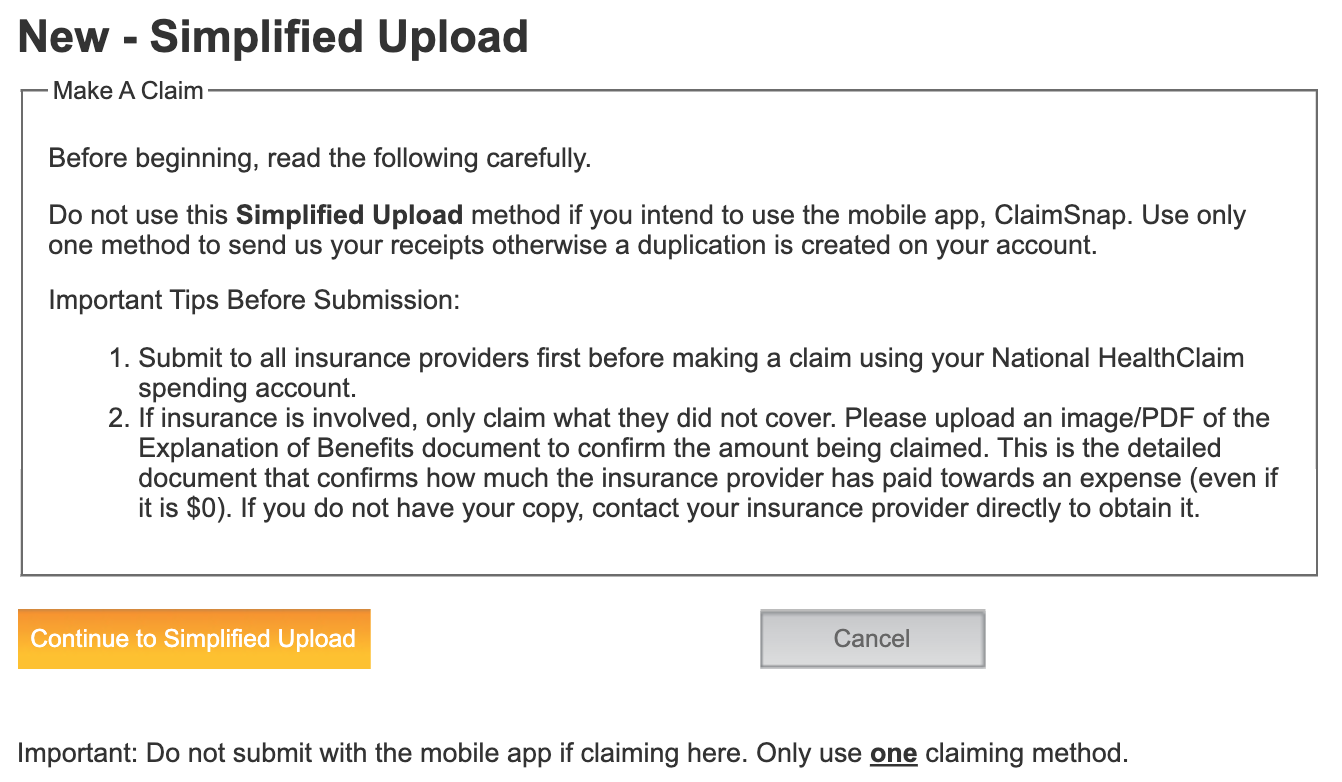 3. Click the 'Continue to Simplified Upload' button when you are ready to begin.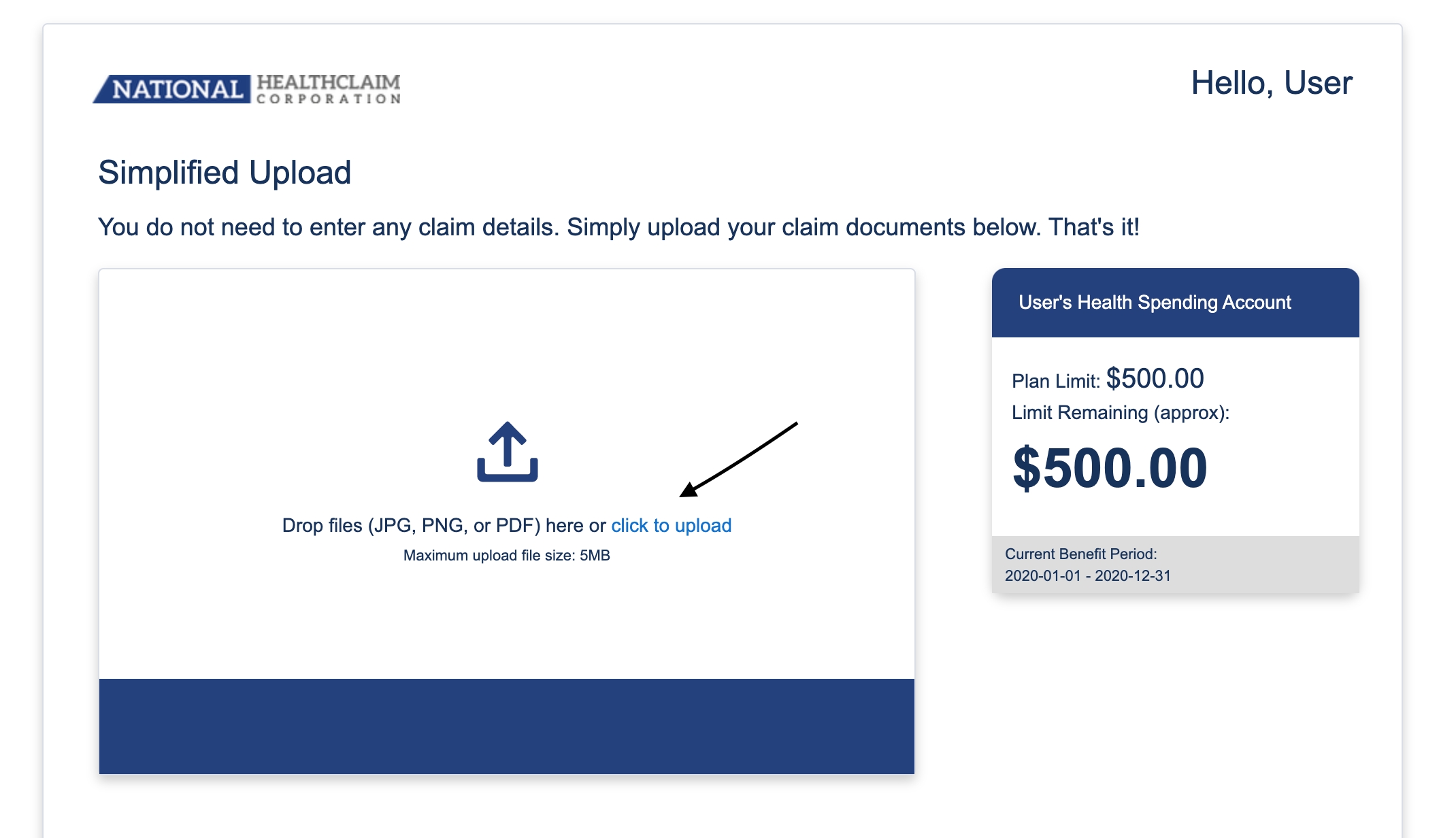 4. Drag and drop your claim receipts/documents into the upload box. Alternatively, you can click on the blue 'click to upload' link to proceed (see black arrow in image above).
Locate the correct file on your local computer. You can upload more than one receipt/document at a time by pressing the Ctrl key on your keyboard (Command for Mac users ) and clicking each document you want to upload. Click the Open button to continue.
5. Once you have all receipts/documents added to the upload box, click the 'Upload' button to submit your claim.

In the next step, you are able to preview everything you have uploaded. Please review your uploads for visual clarity.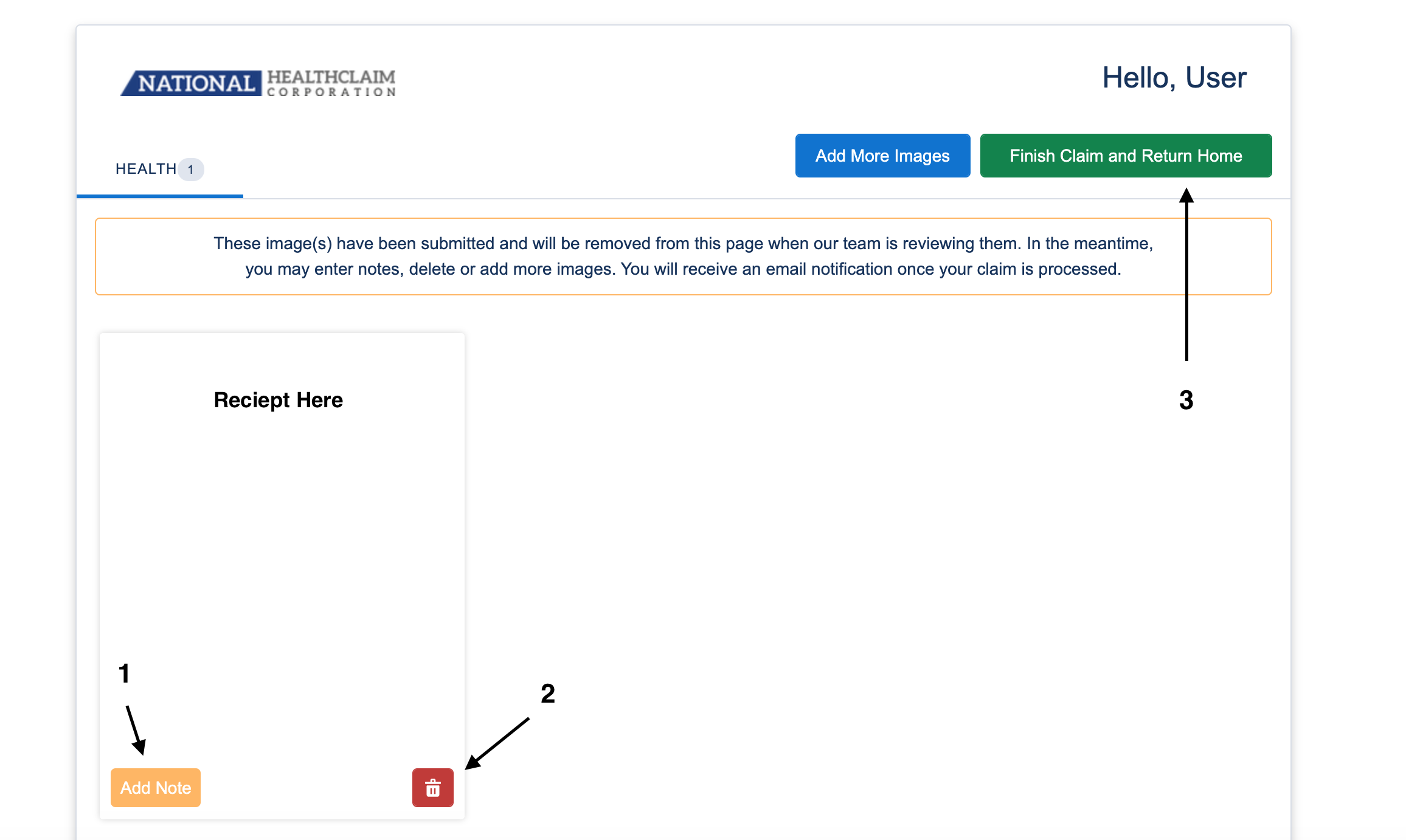 On this page, you can:
1. Add notes to a specific receipt/document
2. Delete the receipt/document
3. Exit the upload process and Return Home. You will receive an email notification in your inbox once your claim has been processed.