Read the explanation notes online to find out why your claim was not approved and how you can resubmit.  
Instructions:
1) Login to your account at www.nationalhealthclaim.com
Can't login? Troubleshoot that here.
2) Click on "Claim History" on your main menu. If this is the first time you are logging in, you have to verify your profile information before this option is available to you. (Note: your screen might look a little different but go under 'Claims')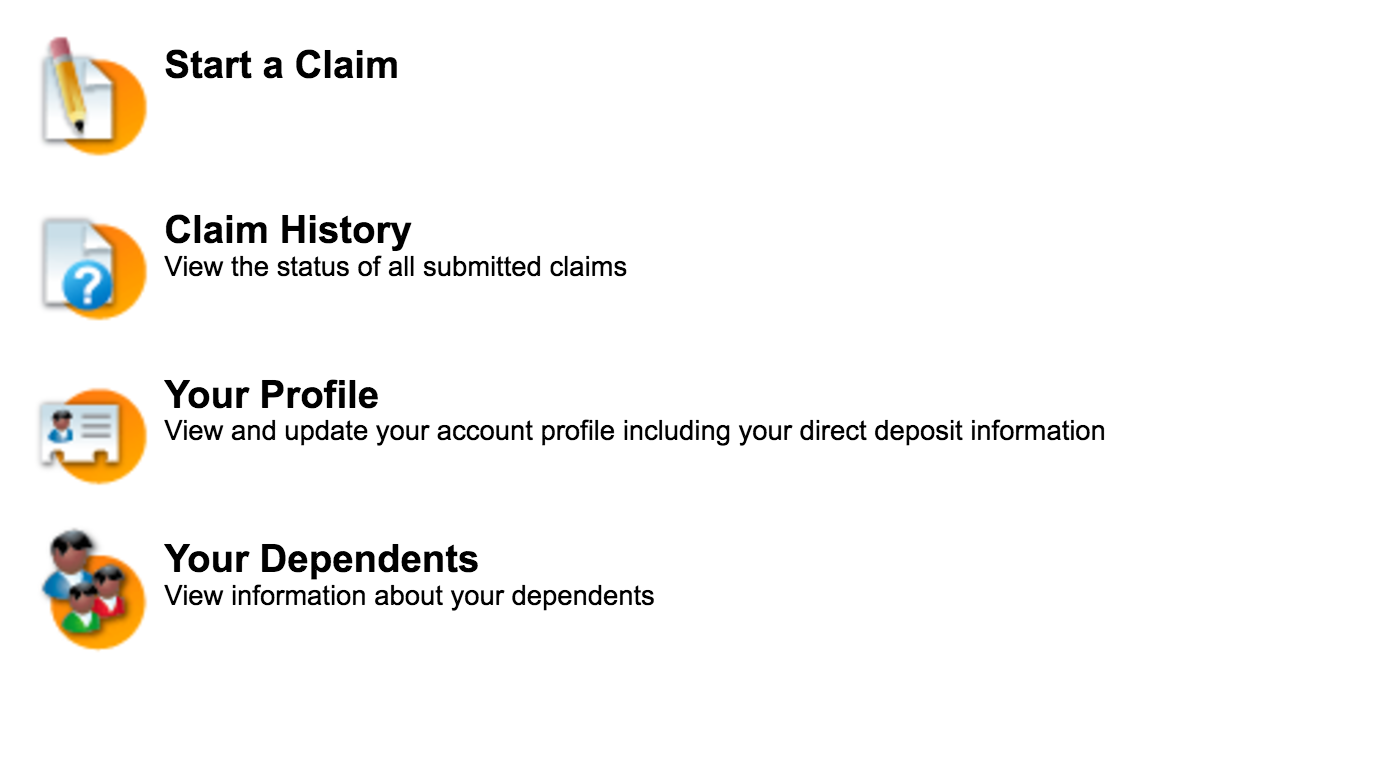 3) You will be presented with a page with four boxes.
Open Claims, Submitted Claims, Processed Claims, Retracted Claims
Under Processed Claims, locate your claim number and click on it.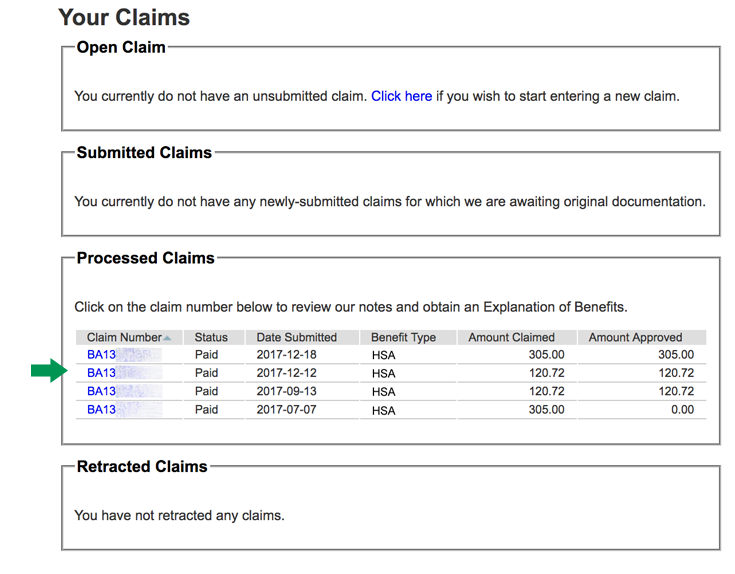 4) Read Your National HealthClaim Explanation of Benefits.
This document goes through each expense that you submitted and includes notes left by our team confirming why any expenses were rejected. There is also help on how to resubmit expenses (if eligible). 
Quick Tip: Are we asking you to send us a 'detailed Explanation of Benefits'? Click here to learn what that means.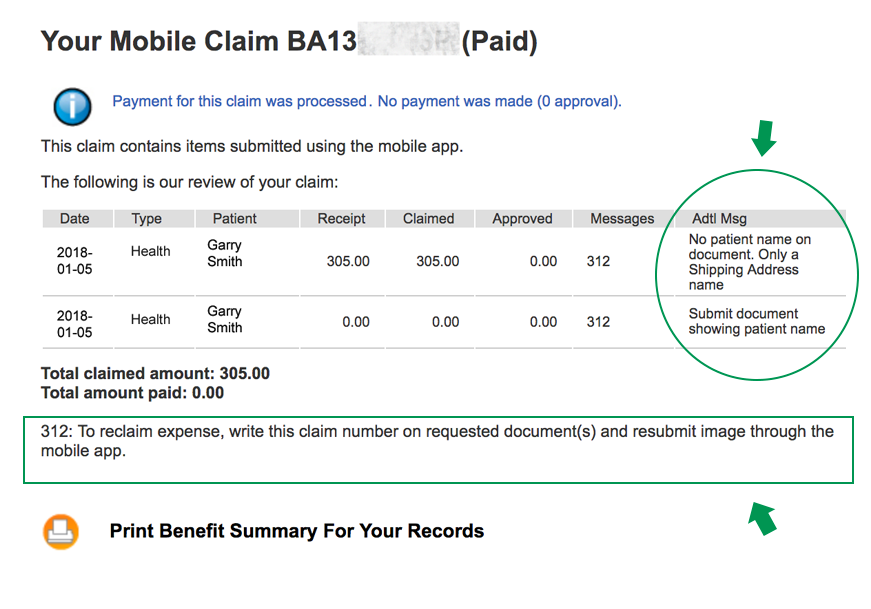 Once you have reviewed all our notes, if you still have questions on why your claim was not approved you can contact our support team at support@nationalhealthclaim.com or call toll-free: 1 (866) 342 5908 Monday – Friday 9:00 AM – 5:00 PM MST. 
For more information on how to resubmit: Click here