In your "Plan Administrator" menu, click on "Financials." You will see the following menu or a variation of it, depending on the products enabled on your account.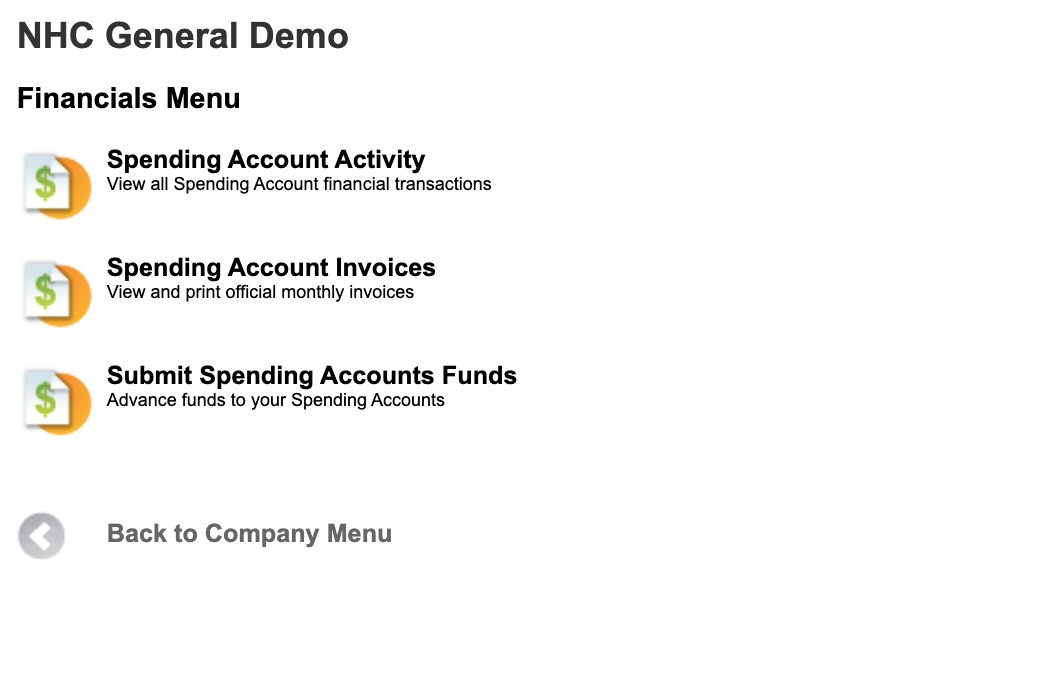 Spending Account Activity: View an overall list of the financial activity on the account.
Spending Account Invoices: View and print off monthly financial invoices.
Submit Spending Account Funds: This takes you to the funding page, allowing you to submit spending account funds.