When will I get my reimbursement?
This is one of most common questions we get from employees, and is directly tied into your role as a plan administrator.
Funding is a crucial element in your role. This article goes into the actual steps to fund the account, but click here to learn the best way to avoid employee frustration when it comes to reimbursement.
The good news is that anytime the account has a shortfall (needs funding), National HealthClaim will send you a notification email.
1. You can click on the link inside the email to login and be taken to the funding screen. Or simply login, click on "Plan Administration Menu" and then "Submit Spending Account Funds."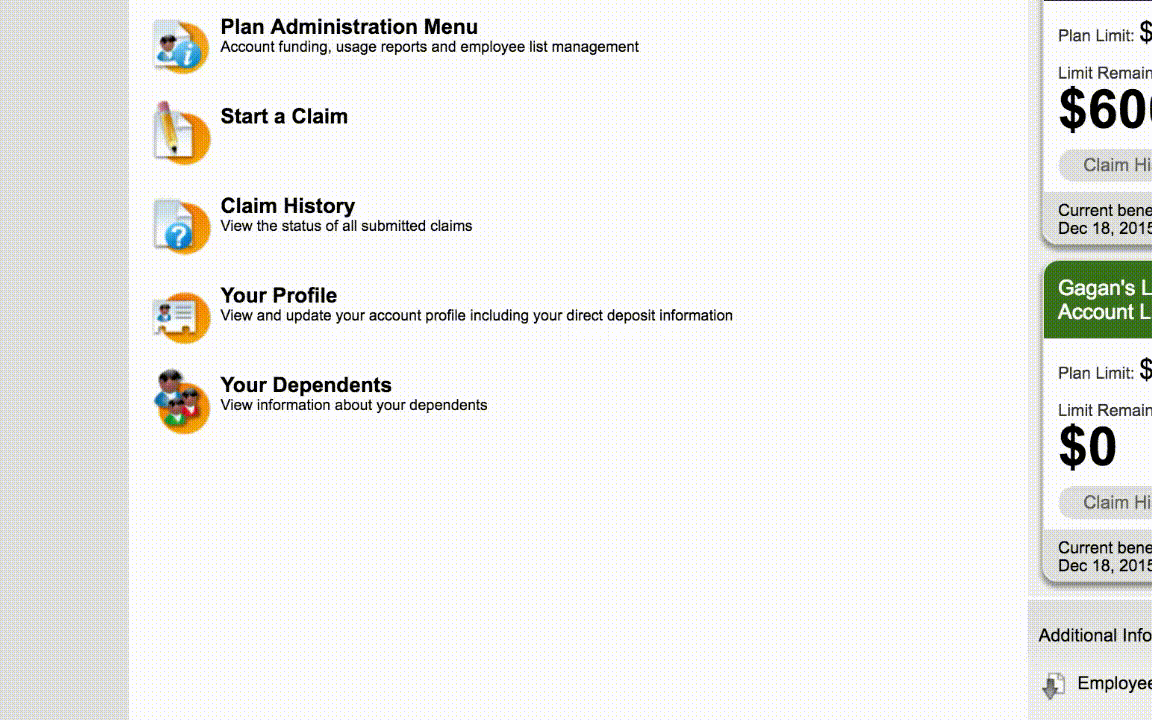 2. Review the shortfall (in pink) to see the funds needed to continue claim reimbursements.
Note: If you unsure of how the shortfall is calculated, click here for an in-depth article.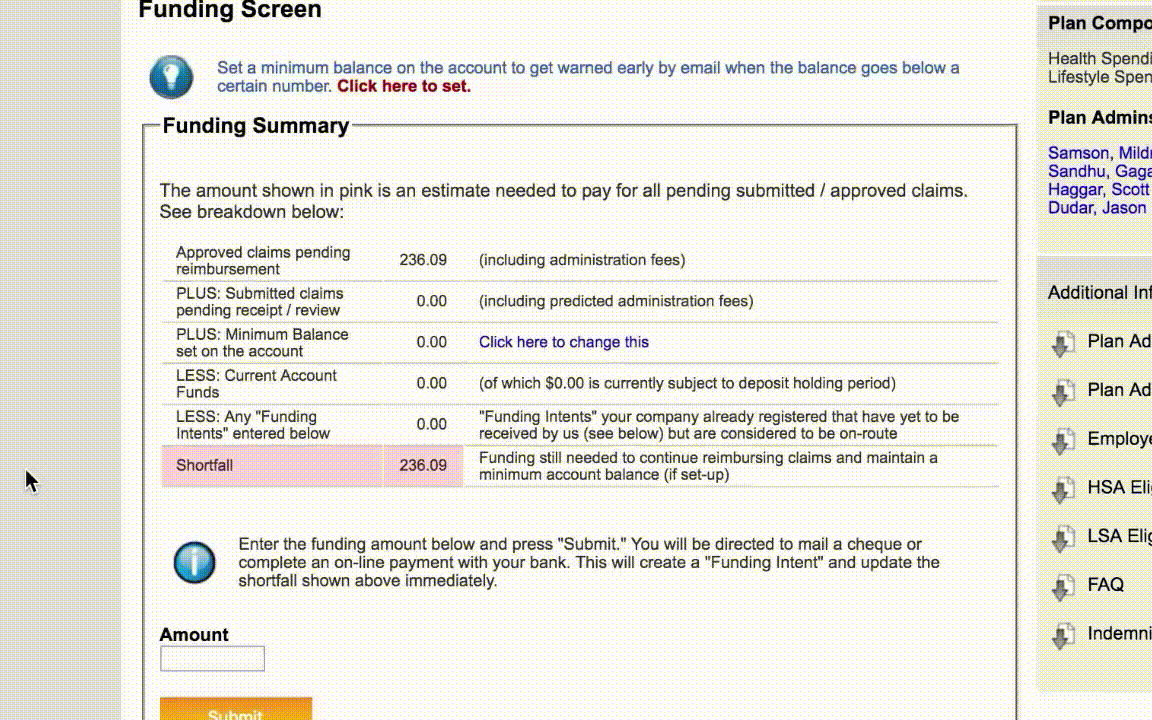 3. Enter in the amount of funds you are going to be sending under "Amount."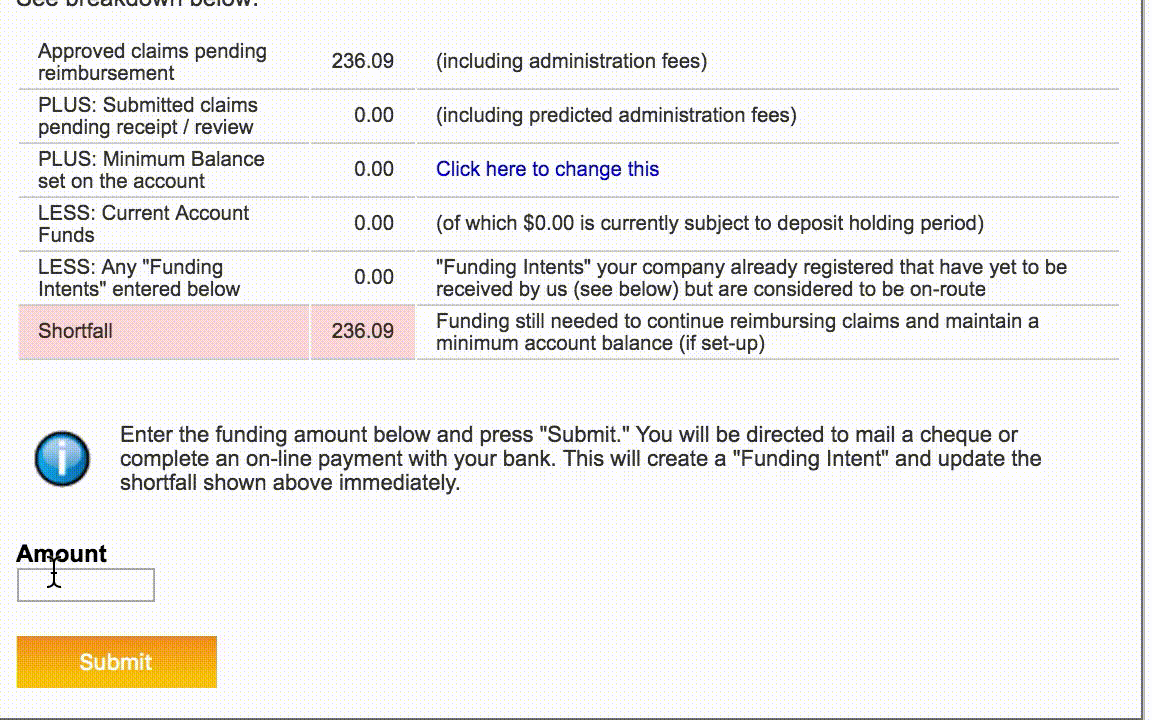 4. Choose between our two funding options. Click on either button for further instructions. The online bank payment describes how you can add National HealthClaim as a payee and your account number. The cheque option gives you a "Print Funding Advance" link to click so you can print a form to attach your cheque to.
Note: We highly recommend choosing online banking when possible as it allows a much faster turnaround time for claim reimbursement.
Online bank payment: 2-3 business days to be received
Cheque: 10 calendar days from the moment it is received by our office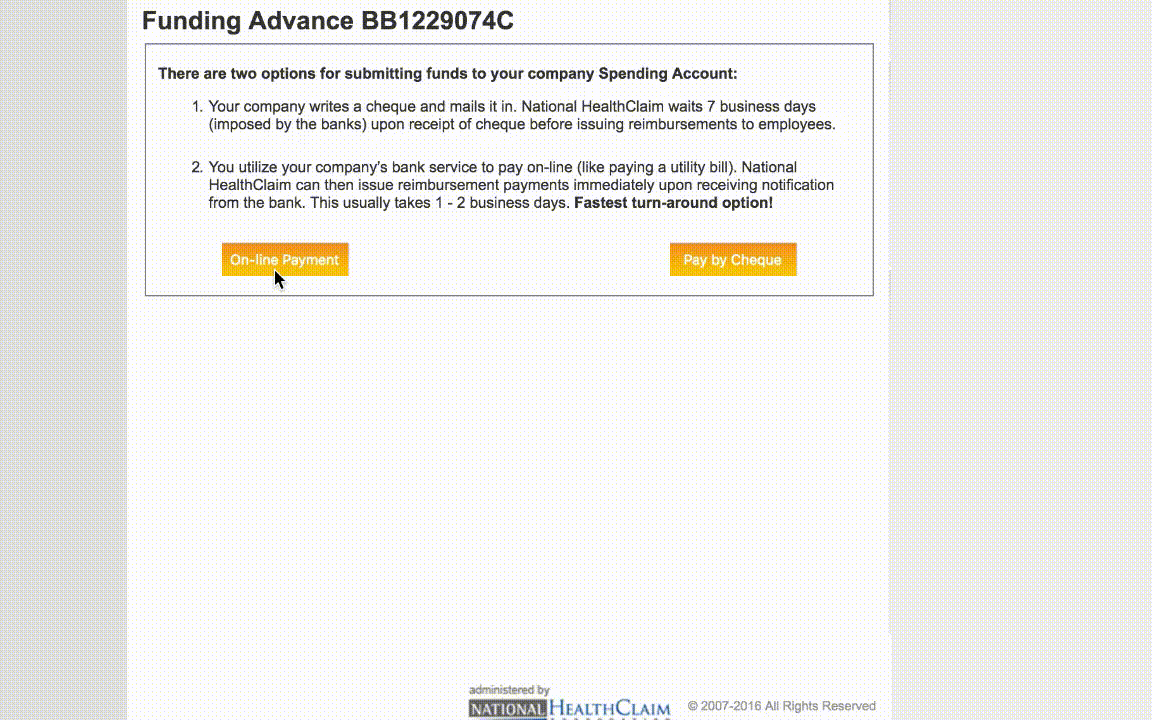 Once you go through this process, the shortfall chart is updated with the new amount you have logged. Our system assumes the funds are on-route and will not send another notification email to you, unless more claims are created and further funds are needed.