To learn how to fund your account, click here.
This article goes into more detail about how the shortfall is calculated. Review the different sections of the Funding Chart below: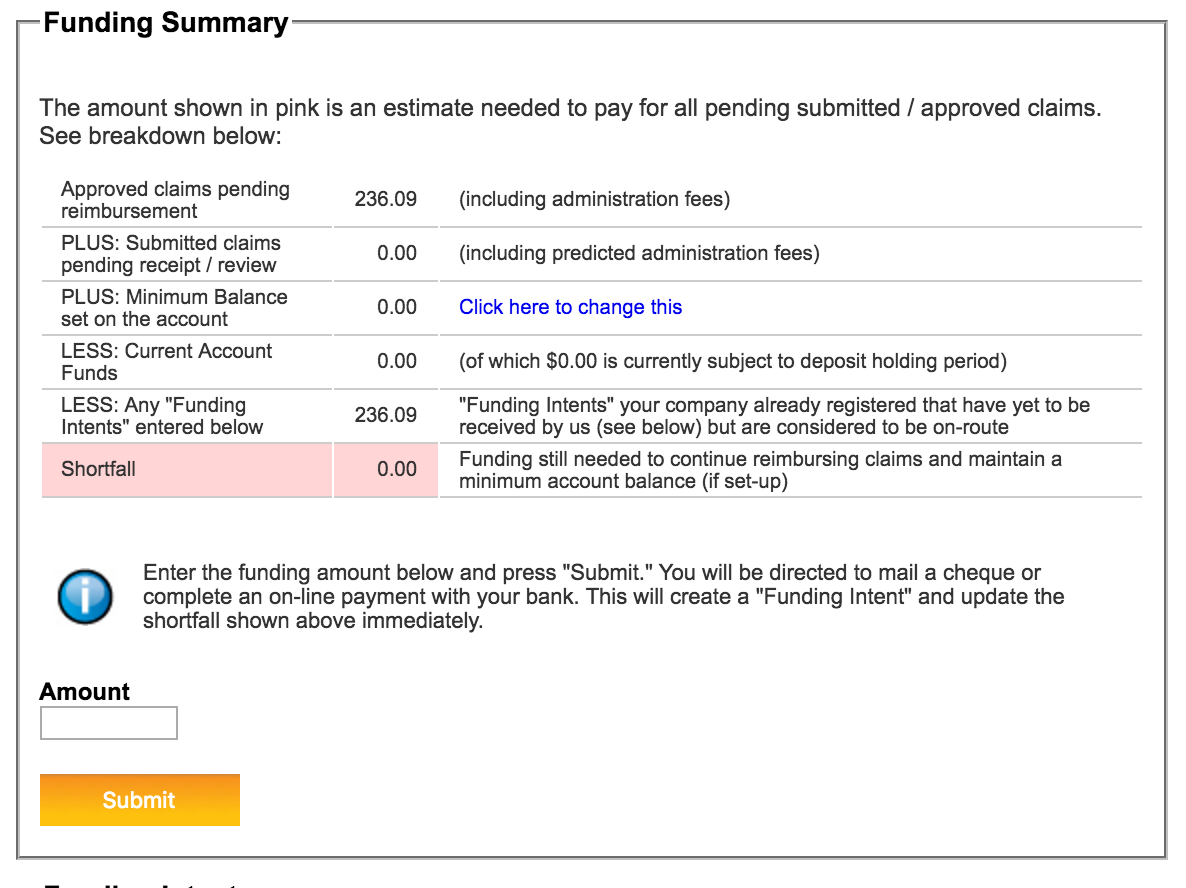 1. Approved claims including administration fees and provincial taxes.
These are the claims National HealthClaim has reviewed and approved.
2. Submitted claims including administration fees
Predicted cost based on claims that have been created by the employee, but National HealthClaim has not yet received or reviewed the receipts. This amount can vary if certain employee expenses are not approved.
3. Minimum balance is an optional feature you can set by clicking the blue link beside this section
A minimum balance is the funding early warning system. If you set $1000 as a minimum balance, it means we will notify you with an email if the account goes under this balance. If you have a minimum balance set, the system is always going to include that as needing to be met when calculating shortfall.
4. Current Account Funds shows the funds that are already in your account. This amount is subtracted from the shortfall asked.
5. Outstanding Records of "Funding Advance" is only generated if you have entered in an amount already under the chart and hit the "Submit" button. The system assumes this funding is already on-route and does not keep asking for it, once you have logged it into the system.
6. Shortfall (in pink) is the total funding that is needed, once everything above is taken into consideration. This is the amount needed to satisfy approved and submitted claims and the minimum balance.