1. Login and go to "Plan Administration Menu" and then click on "Edit/Enter Employee Information"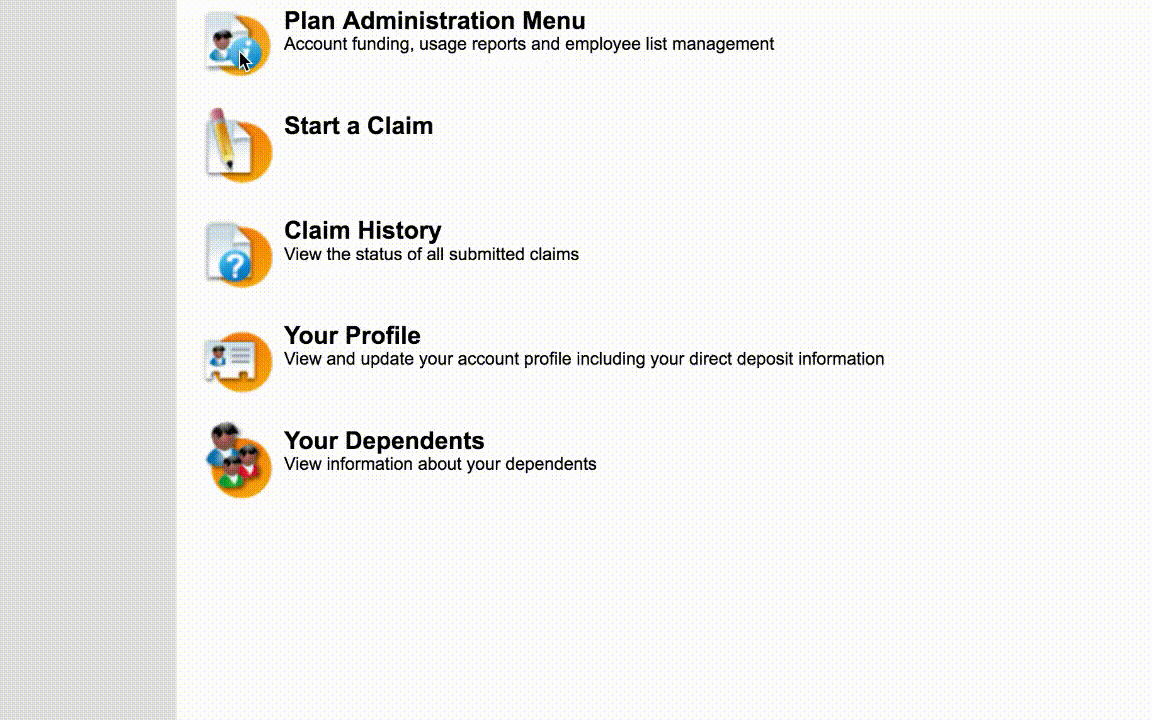 2. Find the employee's name on your employee list. Go on the "Dependents" column beside their name and click on the "Dependents" link.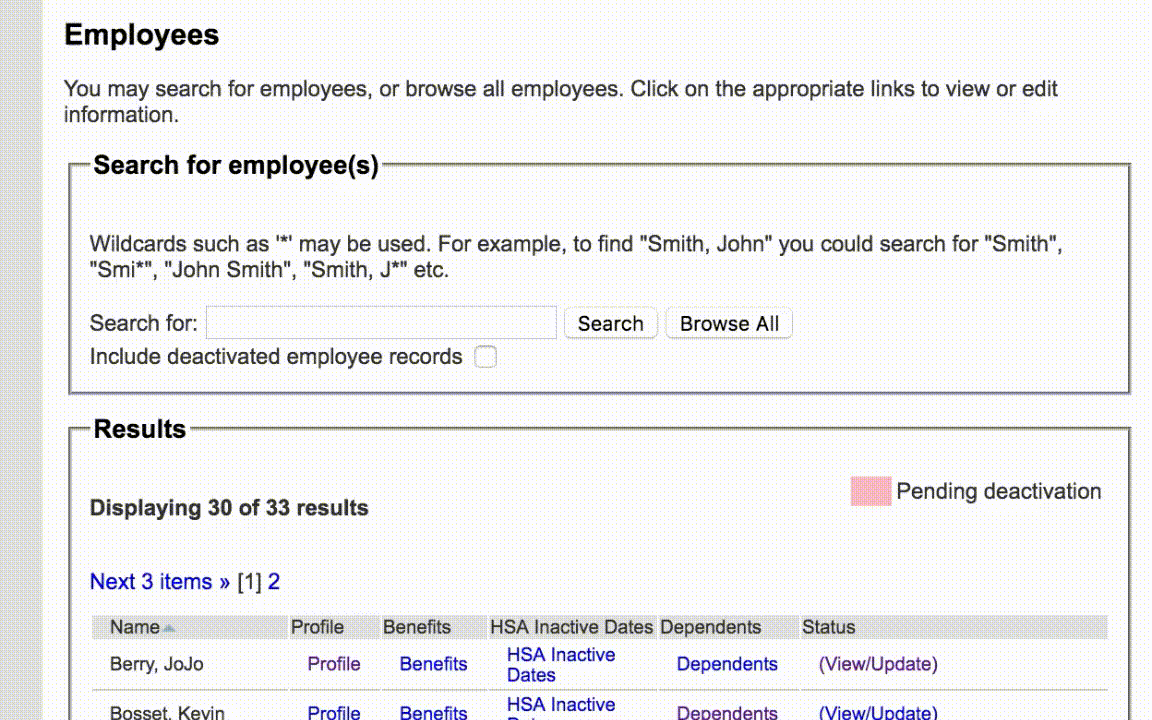 3. Click on "Add Dependent"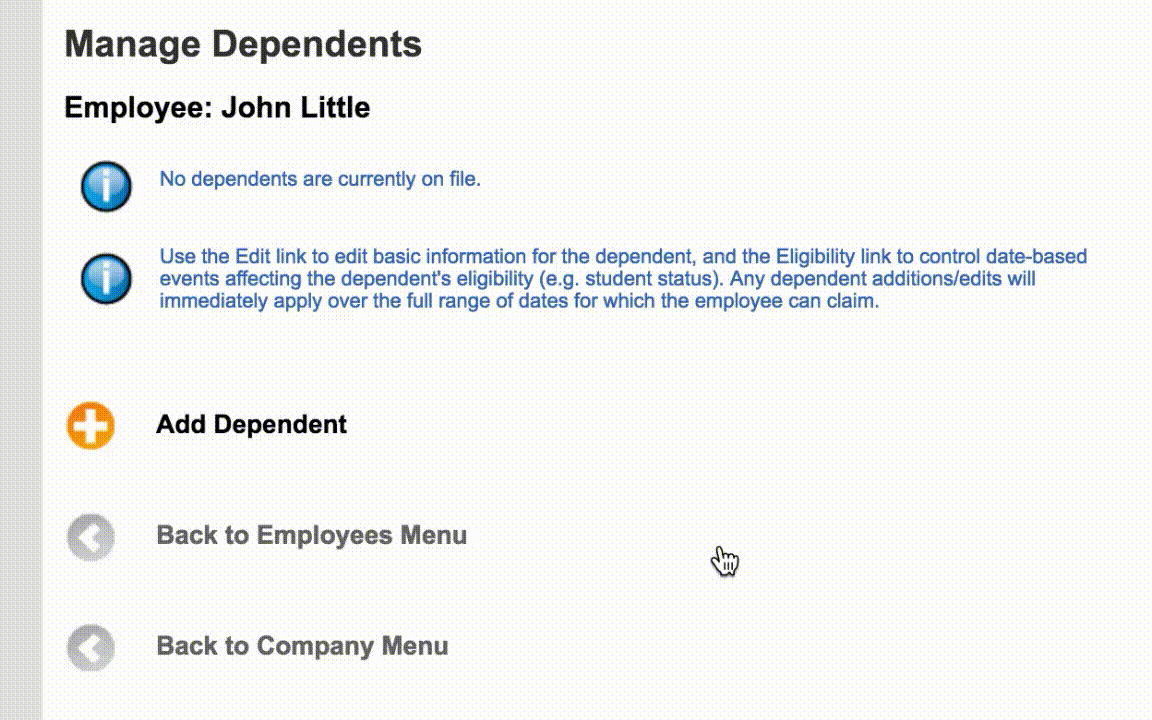 4. Enter in the dependent information. A drop-down will let you choose between the Spouse and Child category.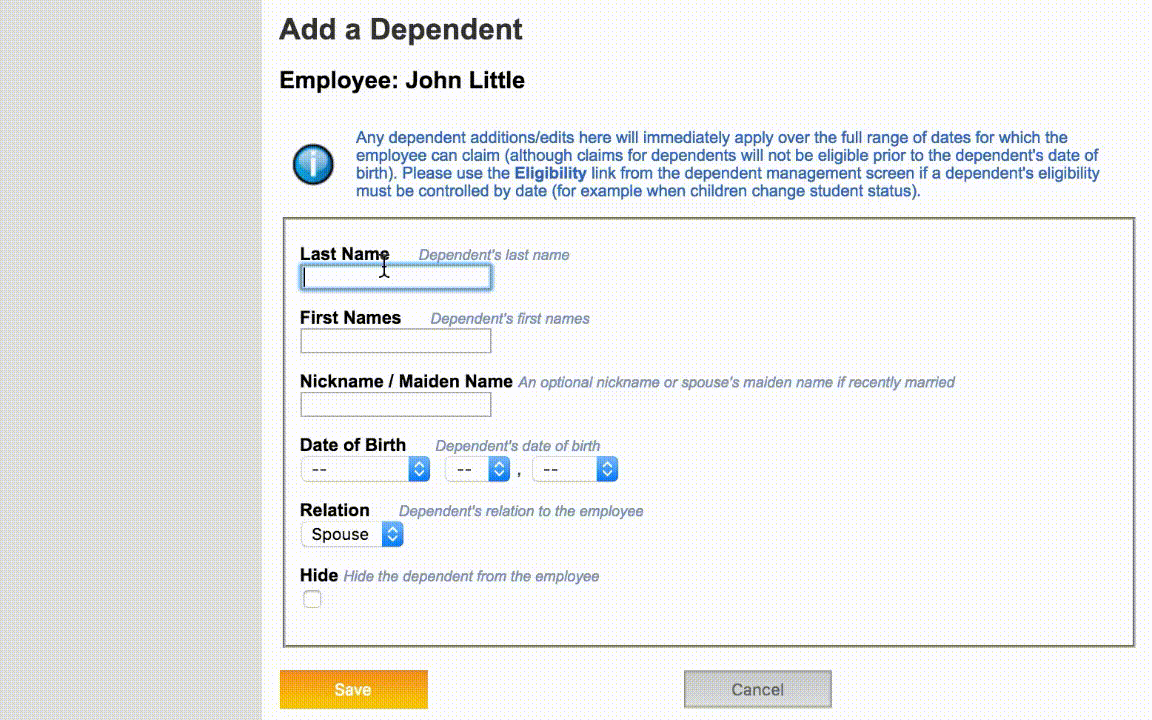 Repeat this process for multiple dependents.
To learn about removing dependents, click here. To learn about extending "Student Status" coverage to a child dependent, click here.