Note: There are two ways to remove coverage for an employee.
You can temporarily make an employee inactive for a date range of period. This is most often used for maternity/paternity leaves and leaves of absences where the plan administrator knows when the employee will return to having coverage.
If you need to permanently terminate an employee, click here for more details.
Deactivation Process
1. Login and go to "Plan Administration Menu" and then click on "Edit/Enter Employee Information"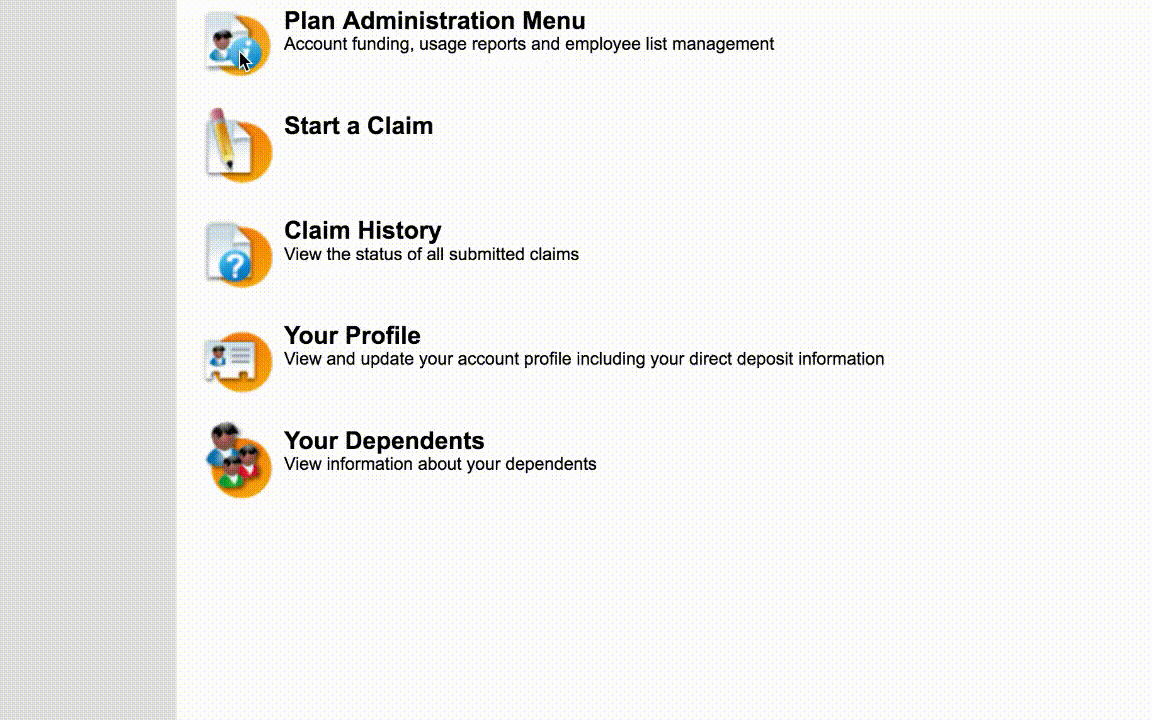 2. Find the employee's name on your employee list.
3. Go on the "HSA Inactive Dates" column beside their name and click on the "HSA Inactive Dates" link
4. Click the "Add Date Range" box to enter a date range where an employee is NOT to have coverage.
Note: This section is useful as it allows you to specify when the employee's coverage will start again. You do not have deactivate an employee if their benefits only need to be temporarily suspended. The employee will have access to their account, but receipts dated within this date period will not be approved by our claim team. 
You can also use this section to back-date a termination if that plan administration action was missed prior to that date passing.