1. Login and go to "Plan Administration Menu" and then click on "Edit/Enter Employee Information"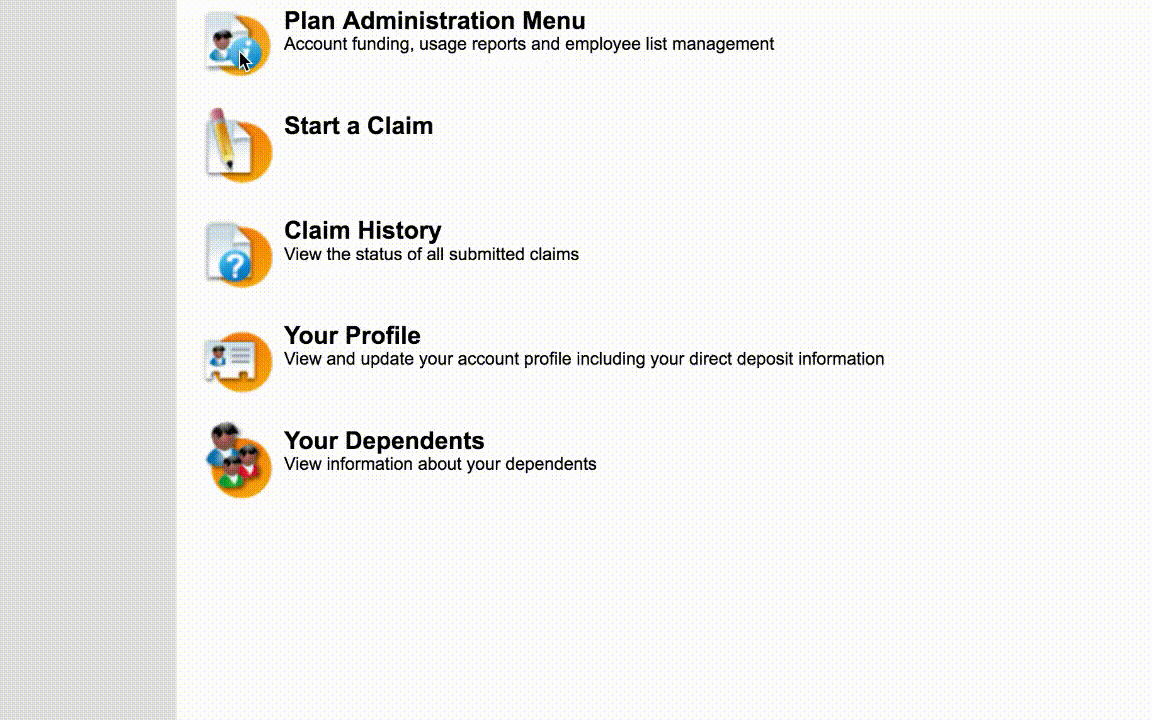 2. Find the employee's name on your employee list. Go on the "Dependents" column beside their name and click on the "Dependents" link.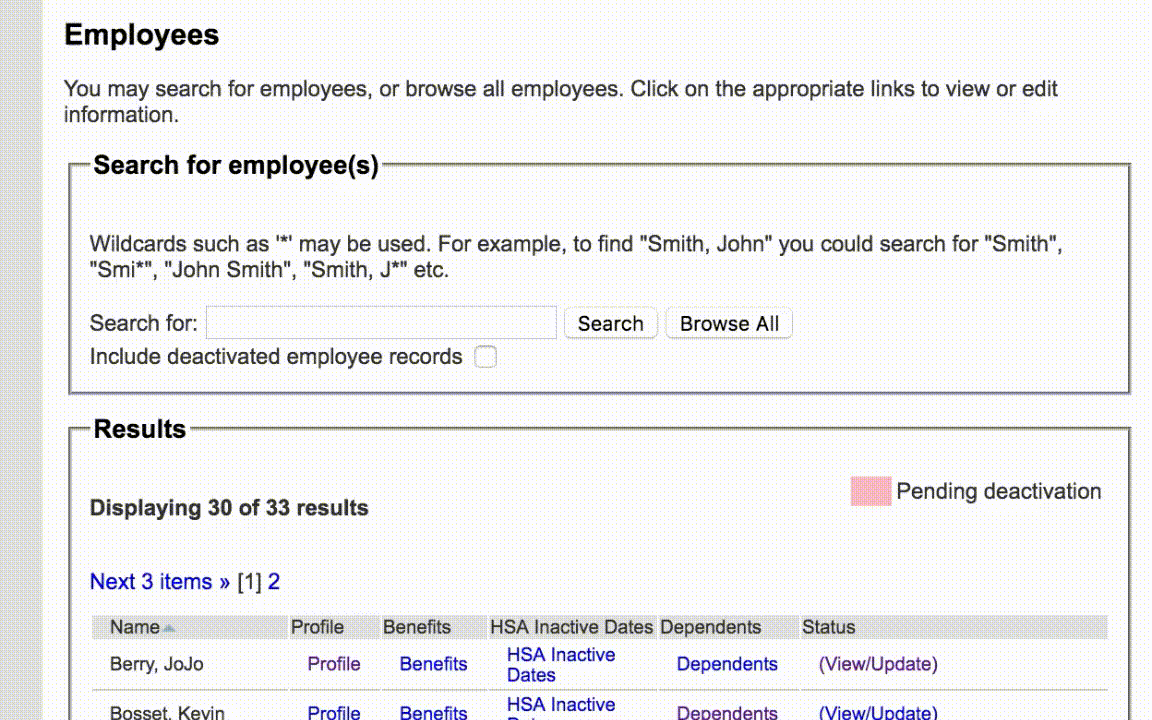 3. Go on the "Edit" column beside the dependent you have to remove and click on the "Edit" link. Click the "Hide" checkbox and hit "Save."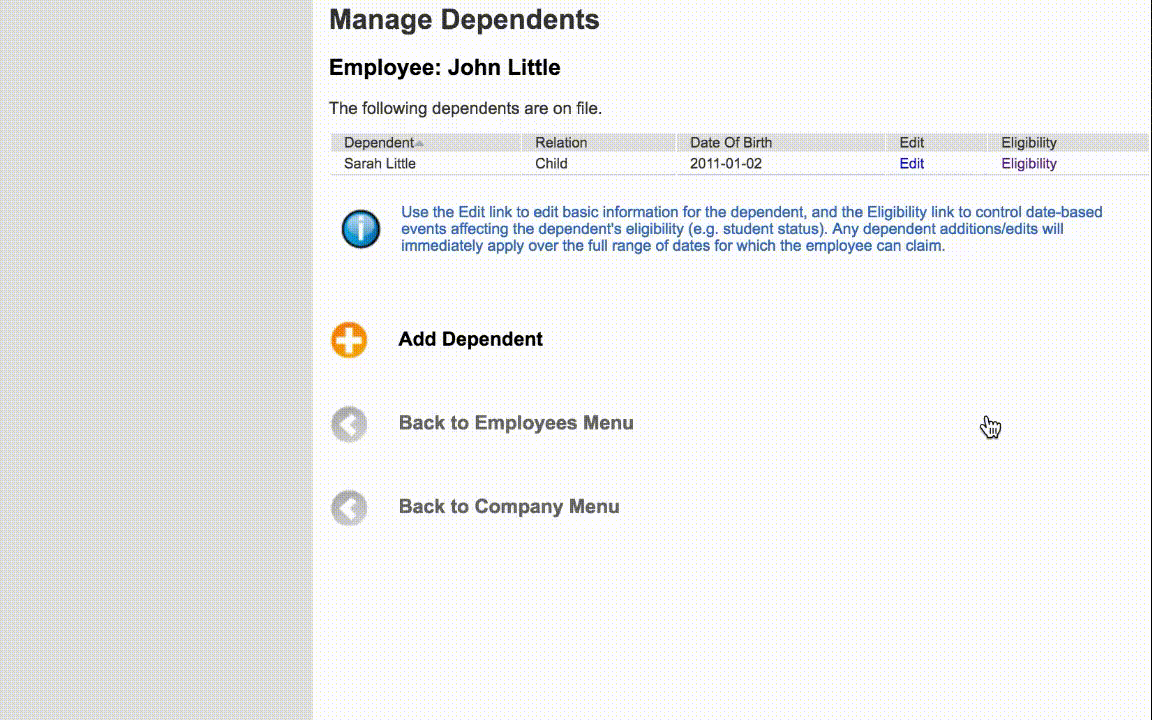 Note: As a plan administrator you will see a history of all added dependents for record keeping purposes. However, this process ensures the employee will no longer see the hidden dependent on their online account.